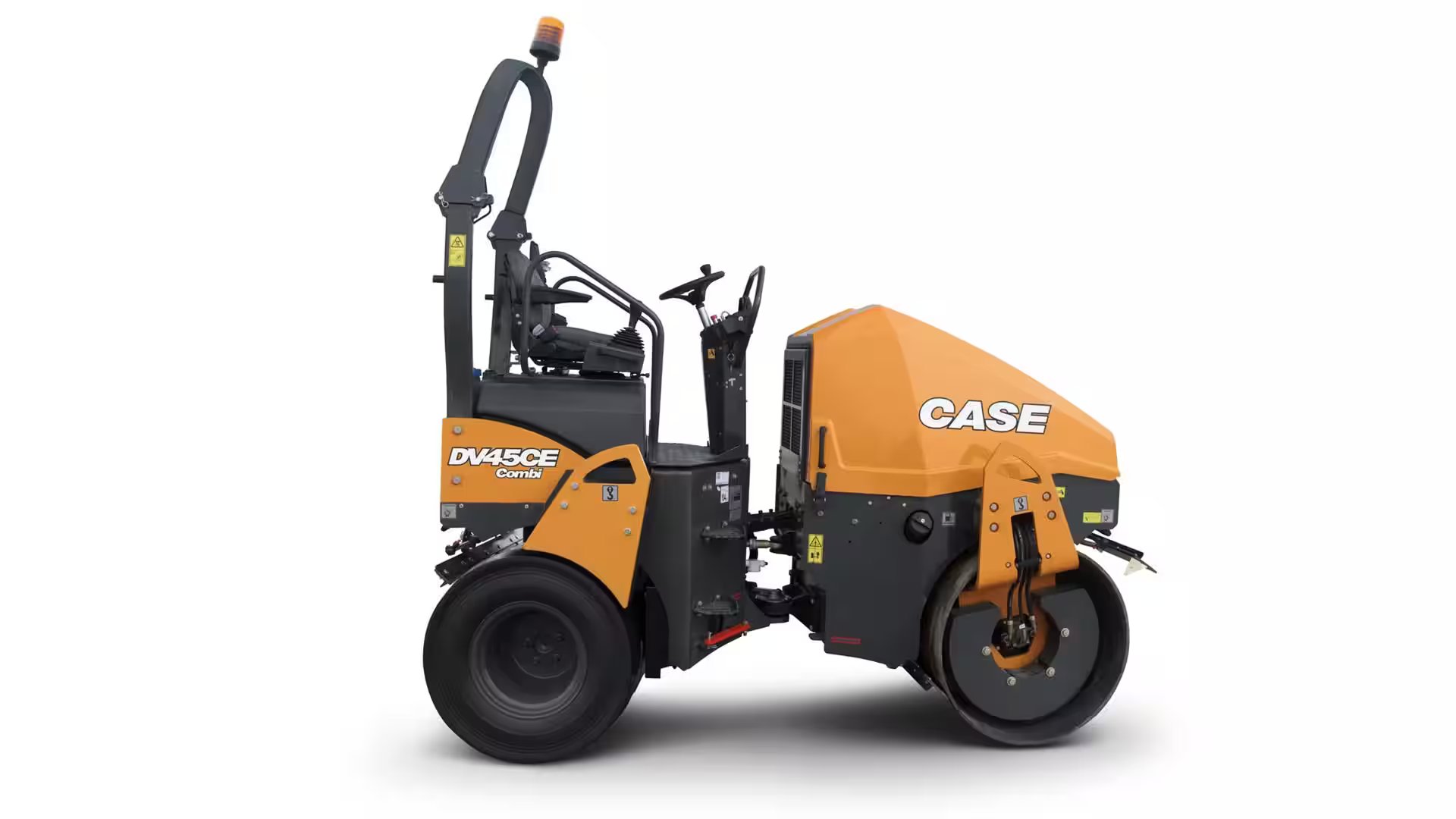 The best of all worlds — the DV45CE provides the power and quality of both a solid drum and a pneumatic tire roller, a compact design for easy transportation and access, and control features (including dual amplitudes and dual frequencies) that make this one of the best combinations of size, performance and efficiency in the industry.
Redesigned Operator Interface
A completely redesigned operator interface provides intuitive operation and improved ergonomics. Control features include an electronic travel lever with an extended range of functions right at the operator's fingertips, including RPM settings, drive settings, sprinkler system controls, parking brake and more.
Even Greater Control
Mode selector offers three modes — loading, working and transport — to maximize machine performance and fuel efficiency. Choose between two drive settings; soft drive delivers a smooth ride during asphalt compaction applications, optional hard drive allows the operator to make swift turns, similar to a machine with a mechanical lever. The DV45CE is also available with differential lock functionality.
Big Roller Performance
Each E Series compact DV roller features high centrifugal forces and frequencies at lower RPMs, improving performance and fuel efficiency. Selectable dual vibration frequencies further improve productivity and allow operators to dial the machine in to meet the specific compaction needs of the job.
Groundline Serviceability = Uptime and Simplicity
CASE E series rollers are designed for groundline serviceability with all fluid ports, drains and service checkpoints grouped on one side of the machine for easy access.
Financing and
Leasing available
Practical payment options for the equipment you need
At Terapro Construction, we have various financing options, offering the best rates on the market for your purchase or long-term lease of new or used equipment. In some cases, we'll even take back your used equipment. Talk to your representative for more information.