OUR LOCAL PROXIMITY - OUR STRENGHT
Our journey starts when several well renowned local companies decided to join forces. Les équipements Inotrac, Machinerie CH, René Riendeau, Longus Équipement and J.R. Brisson Equipment, all leaders and pioneers within the construction and agricultural industries.
To unite Machinerie CH, Inotrac and Longus Équipement, in 2015, the name Terapro was created. Terapro continued to grow throughout the years, adding J.R. Brisson Equipment to the group.
In September 2023, Inotrac and Machinerie CH merged to become Terapro Agriculture banner, while Longus Équipement and J.R. Brisson Equipment joined forces as the Terapro Construction banner.
Today, Terapro consists of 18 locations in Quebec and Ontario, including 9 New Holland dealers for agricultural equipment, 8 Case dealers for construction equipment and a hybrid dealership for Case construction and New Holland agricultural equipment. 
Branches in
Quebec and Ontario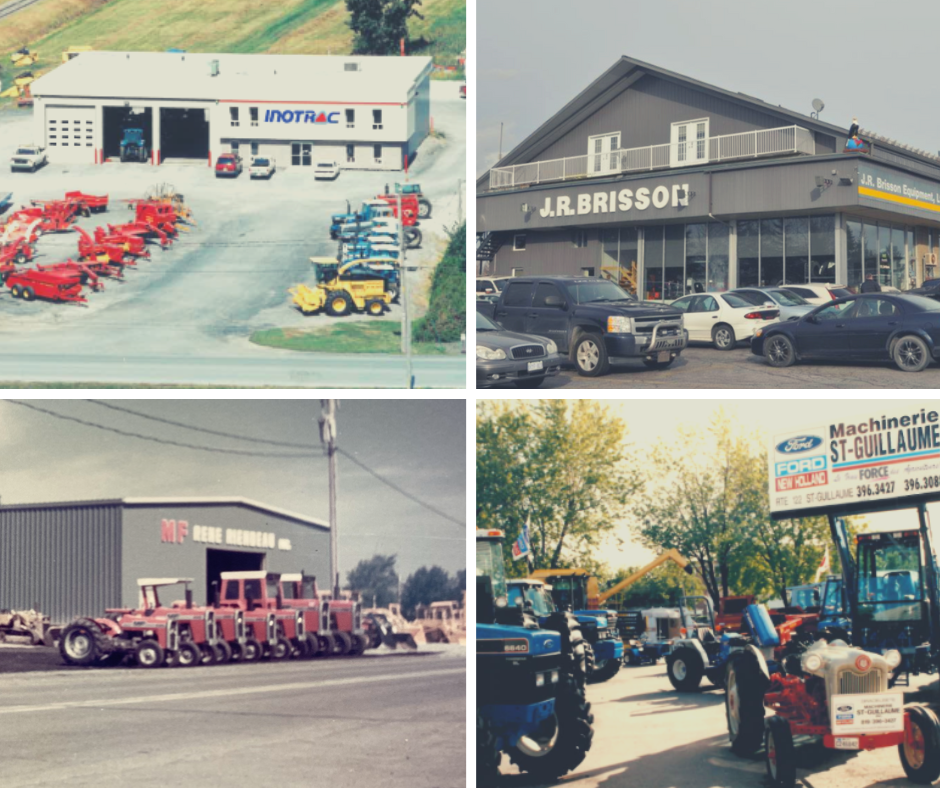 The history of the Terapro Group
OFFERING OUR CUSTOMERS the best
Terapro stands out by its personalised approach for all customers. Our strengths lies in our team of experienced, passionate and dedicated employees. Our management and staff are proud and determined to be sharing these same values:
Joining forces to help land professionals build and nurture Eastern Canada.
Offering personalized solutions in equipment and technology lead by experts from the field.
Proximity, team spirit, creativity, and results-driven mindset.
Putting people at the heart of our actions.
Providing personalized equipment and technology solutions through experts in the field.
Offering CASE Construction and New Holland Agriculture equipment, Terapro is much more than just a supplier. As a highly trained team, Terapro shares its expertise and knolwedge with clients to optimize the profitability of their operations. Our professionalism and multiple branches spread across the territory provides high-quality, tailored services that meets our customers needs.