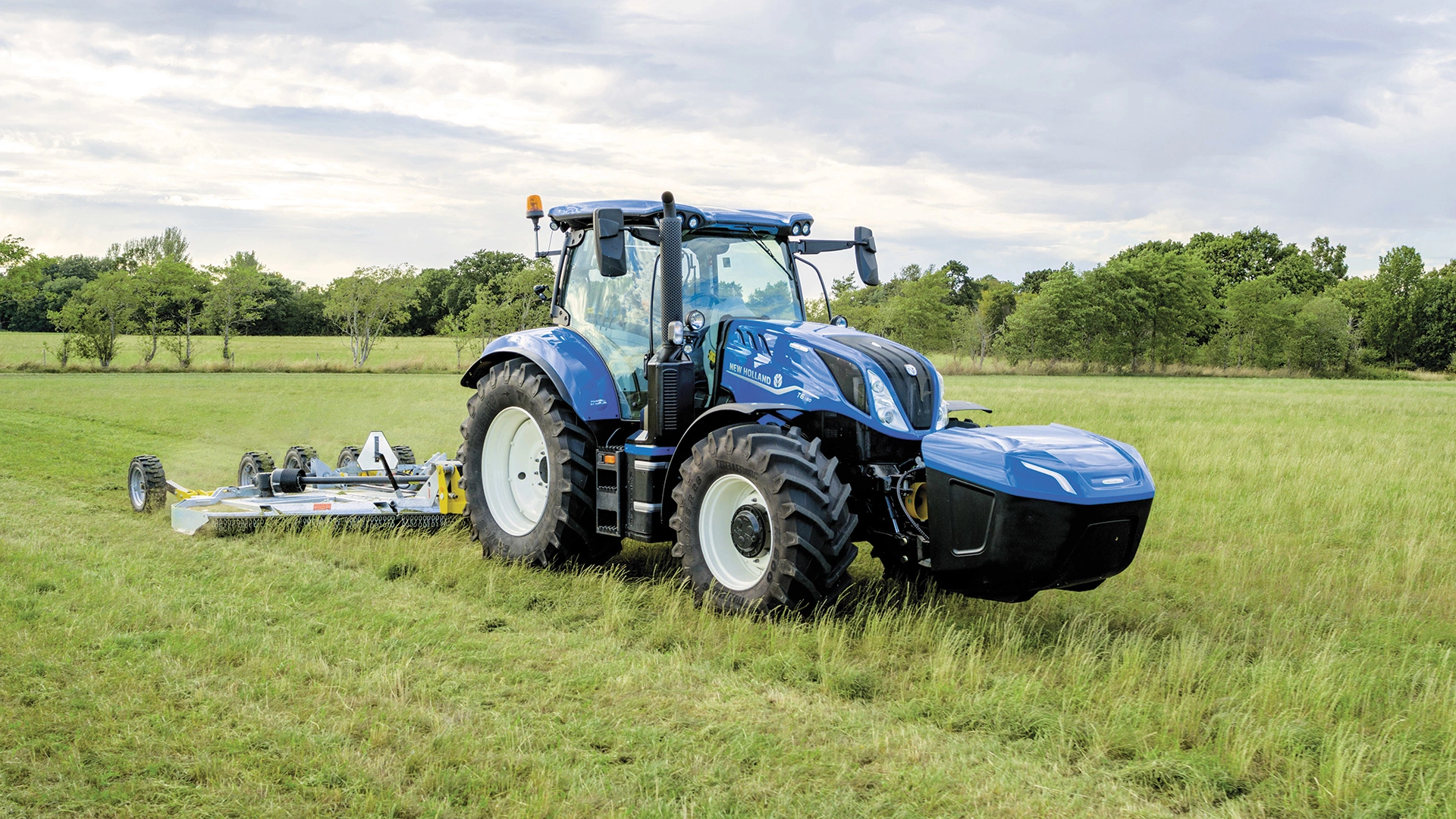 T6.180 Methane Power™ Series Agricultural Tractor
FUEL FLEXIBILITY
Become energy self-sufficient by using biomethane from your biodigester or compressed natural gas (CNG) as fuel.
PROVEN ENGINE TECHNOLOGY
FPT Industrial has over 20 years of experience and produced over 50,000 natural gas engines to date.
TRUE SUSTAINABILITY
98% less particulate matter was produced compared to European Stage V emission limits. With biomethane, a 10 to 15% reduction in CO2 is achieved.
SAME PERFORMANCE. GREATER SAVINGS.
Same power, torque and durability as its diesel counterpart, but with an estimated 30% reduction in running costs.
THE CLEAN ENERGY LEADER
New Holland has been helping farmers tackle environmental challenges since 2006 as part of our Clean Energy Leader strategy. Through this strategy, our sustainable alternative fuel concepts are aimed at powering change and productivity. The T6.180 Methane Power tractor is the result of these pioneering efforts over the last decade.
WHY CHOOSE A T6?
From livestock farms to municipalities with roadside mowing crews, T6 Series tractors are the definition of flexibility and versatility. In addition to clean, efficient power, you still get the features that make our diesel models top sellers, like the spacious Horizon™ cab, impressive hydraulic flow, the ideal wheelbase for comfort and maneuverability, and a wide array of other productivity-enhancing features to choose from.
CALCULATE THE SAVINGS
Simulate the potential savings you can get by running a T6.180 Methane Power tractor on your operation with our Savings Calculator. This calculation takes into consideration fuel and servicing, including oil and fluids, and it works out CO2 emission-reduction when using either CNG or biomethane.
Financing and
leasing available
The equipment you need, the payment plan that works for you.
At Terapro, we have various financing options offering the best rates on the market for your purchase or long-term lease of new or used equipment. In some cases, we'll buy back your used equipment. Talk to your representative for more information!
Aucun résultat trouvé