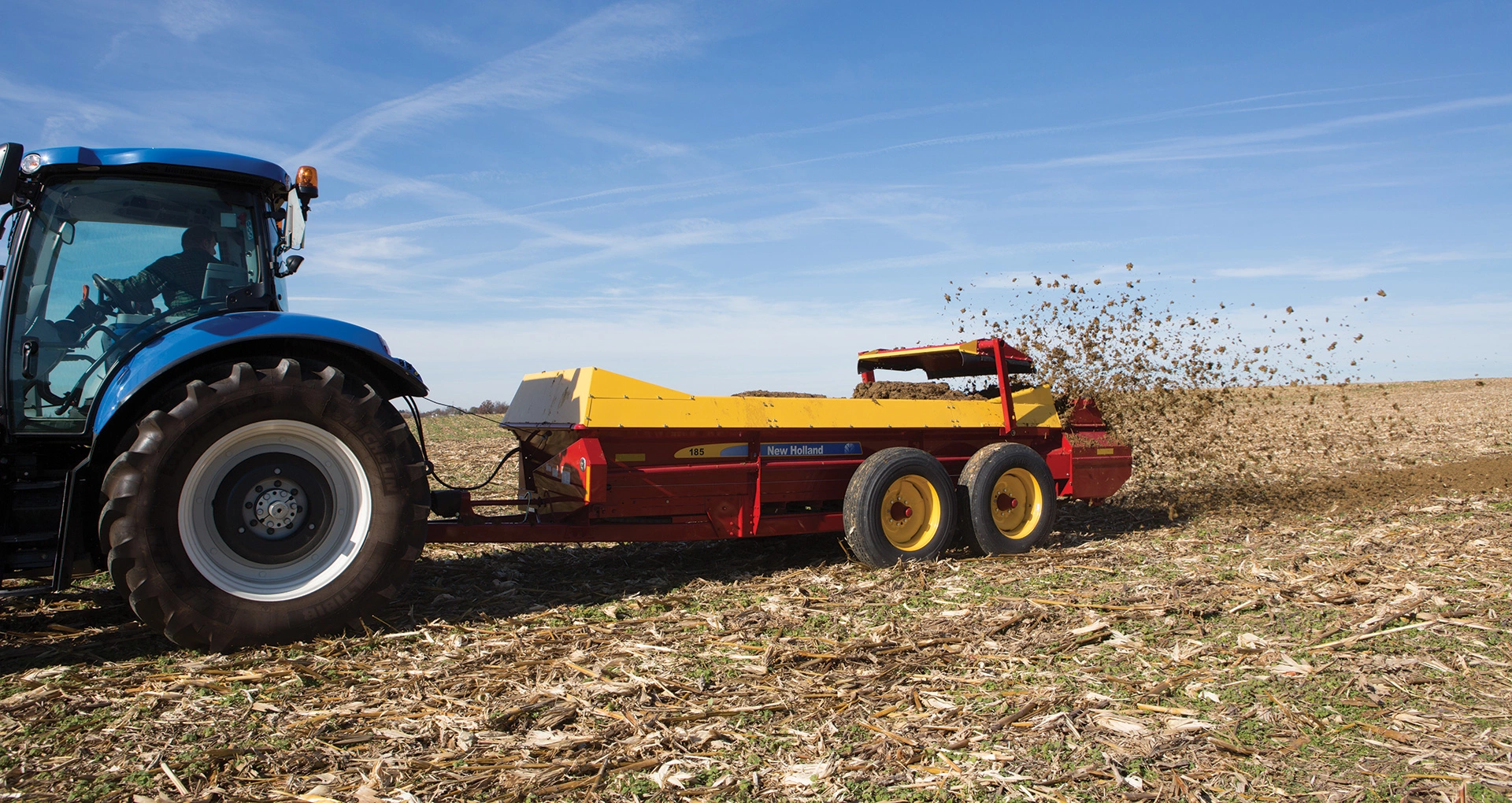 PROVEN STRENGTH
New Holland box spreaders are known for being built to last. They have durable floors and sides made from special corrosion-resistant steel for strength load after load.
CAPACITY FOR YOUR OPERATION
Five models, with 215- to 444-cubic-feet of capacity, are available to match the needs of your operation.
12-YEAR BONDED PROTECTION PLAN
New Holland box spreaders come with a 12-year Bonded Protection Plan that guarantees the floor and sides for peace-of-mind and better resale value.
EASY SPEED CONTROLS
Set apron speed from your tractor seat with the standard rotary quadrant control. Adjust from neutral, slow unloading, fast unloading, and cleanout. An optional hydraulic drive on the 185 and 195 provides even more variation in spreading rates.
EVERY NEW HOLLAND 'STRONG BOX' COMES WITH BONDED PROTECTION
Here's something you won't find with competitive models – a no-nonsense, no hassle guarantee on the sides and floor. It's standard on every New Holland box spreader. This special Bonded Protection plan guarantees the floor and sides of New Holland 100 series spreaders for 12 years. If the floor or sides of your New Holland box spreader fail within 12 years of the original purchase date, we'll provide new parts – FREE. No one else offers this type of protection.
Financing and
leasing available
The equipment you need, the payment plan that works for you.
At Terapro, we have various financing options offering the best rates on the market for your purchase or long-term lease of new or used equipment. In some cases, we'll buy back your used equipment. Talk to your representative for more information!