SIDE-PULL AGRICULTURAL DISC MOWER
FAST, SMOOTH CUTTING
The maneuverable 9'2" Discbine® 209 and the 10'4" Discbine® 210 make high-quality hay with the smooth, trouble-free performance you expect from a genuine Discbine.
STANDARD QUICKMAX™ KNIFE CHANGE SYSTEM
The QuickMax™ knife change system makes it easy to keep knives sharp for the close, clean cut you want and increased tonnage.
MOWMAX™ DISC CUTTERBAR 3-YEAR FACTORY WARRANTY
The MowMax™ disc cutterbar breezes through tough mowing conditions and is backed by a three year factory warranty so you can cut close with confidence.
HIGH QUALITY AND FAST DRYDOWN
Choose the best conditioning system for your crops – rubber chevron rolls, steel chevron rolls or LeaningEdge™ flail tines.
BUILT ON A LEGACY OF QUALITY
In 1964, New Holland pioneered the Haybine® mower-conditioner to help farmers save time by combining three processes into a single solution. In 1984, the 411 Discbine® launched, increasing haymaking productivity once again with fast, clean cutting. Today's modern Discbines are still built in New Holland, Pennsylvania on the same legacy, with improvements to meet your needs, while still providing fast mowing and effective conditioning. Our 341-acre campus serves as our North American headquarters and global Center of Excellence for Hay and Forage. Here, the expertise of our engineering, research and development, marketing, and manufacturing teams come together to build Discbines alongside other products like Roll-Belt™ round balers and small square balers — all with haymakers like you in mind.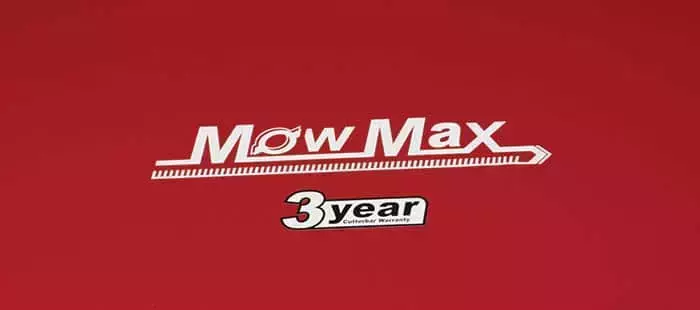 TAKES THE WORRY OUT OF CUTTING CLOSE
The reliable MowMax system saves you worry, time, aggravation and repair costs because it's a truly modular design. Each disc module is independent, sealed in its own oil and protected from harmful impacts by exclusive ShockPRO™ hubs.
INCREASE TONNAGE WITH THE QUICKMAX™ SYSTEM
Sharp knives give you the clean cut you want, with less crop left behind. As a result, tonnage is increased, you get fast regrowth and forage quality is assured for next cutting. It's easy to stay sharp with the standard QuickMax™ knife change system. It allows you to quickly change damaged knives or flip an entire set to achieve that cleanly mown look that's a haymaker's pride.
HIGHER RETAINED QUALITY THROUGH FASTER DRYDOWN
Faster hay drying not only means beating the weather, it allows you to get crop out of the field with maximum feed quality. New Holland offers three effective, fast-drying conditioning solutions, including gentle rubber chevron intermeshing rolls, steel chevron rolls for added durability, and LeaningEdge™ flail tines that are ideal for grass hay. No matter the system, each offers fast, infinite adjustments to conditioning intensity to match crop and weather conditions.
PRODUCTIVITY SIZED TO YOUR DEMANDS
You can maneuver easily in small and oddly shaped fields with both of these nimble side-pull models. The Discbine 209, with its straight tongue and standard hitch design, is perfect for utility-size haymaking tractors. If your operation or schedule demands more acres every hour, the wider-cutting Discbine 210 decreases mowing time by up to 10%. Unlike other side-pull disc mower-conditioners, the tongue of the Disbine 209 and 210 pivots at the side of the trail frame, providing a clear view of the front of the machine while cutting hay.
Discbine® 209
| | |
| --- | --- |
| CUTTING WIDTH FT. IN. (M) | 9' 2" (2.8) |
| NUMBER OF DISCS | 7 |
Discbine® 210
| | |
| --- | --- |
| CUTTING WIDTH FT. IN. (M) | 10' 4" (3.16) |
| NUMBER OF DISCS | 8 |
Financing and
leasing available
The equipment you need, the payment plan that works for you.
At Terapro, we have various financing options offering the best rates on the market for your purchase or long-term lease of new or used equipment. In some cases, we'll buy back your used equipment. Talk to your representative for more information!