Pro-Belt™ Haying Round Baler
PROFESSIONAL PRODUCTIVITY
Pro-Belt™ Series round balers deliver maximum dependability and performance to enhance the productivity of professional haymakers and contractors.
COMMERCIAL-GRADE CONSTRUCTION
Heavy-duty components, like the smooth TwinDrive™ gearbox, thick steel frame, and simple chamber design lead to ideal bale density and commercial-grade longevity.
SUPERFEED™ OR CROPCUTTER® FEEDING SYSTEMS
Impressive crop throughput is the result of a large, 20.5-inch diameter rotor. For ultimate bale density, choose between a 13 knife or 25 knife CropCutter version.
PRECISION TOOLS THAT IMPROVE PERFORMANCE
Precision solutions, like IntelliBale™ baler automation, in-cab density control, and factory-installed moisture sensing help you work smarter and produce better bales.
COMMERCIAL-GRADE CONSTRUCTION
Professional-grade performance starts with the strong TwinDrive™ gearbox, which evenly distributes PTO power to both sides of the baler for smooth operation and ultimate reliability. Along with a premium oil-filled cut-out clutch, heavy-duty drives with high-quality chains, and a thick steel frame, commercial-grade performance comes standard. In fact, Pro-Belt round balers are 20% heavier than their respective Roll-Belt™ counterparts.
FEEDING AND CUTTING EXCELLENCE
For greater capacity, the SuperFeed™ rotary feeding system and CropCutter® rotary feeding and cutting system both feature a large, 20.5-inch diameter feeder that's 14% larger and double the weight of equivalent Roll-Belt models. These rotors offer smooth, "V"-shaped feeding to ensure that crop is directly power-fed across the full width of the chamber to provide excellent feeding and cutting for a baler with a big appetite.
PERFORMANCE TO THE CORE
The Pro-Belt bale chamber is a simple design with few moving parts, which means maximum durability, less maintenance, and greater productivity. Only two fixed bale formation rollers are required to provide aggressive rolling action inside the chamber. When combined with the four, 11-inch-wide, steeply angled premium endless belts, tight cores are quickly and easily formed, leading to dense bales time and time again.
PRECISION TOOLS THAT IMPROVE YOUR PERFORMANCE
A host of precision tools are available to improve your baling experience. If you run the latest high-tech tractors, uncluttering the cab and facilitating ease of use are made possible with premium electronics that work with your tractor's virtual terminal display and ISOBUS connection. For classic iron, the optional 10.4-inch IntelliView™ IV color touchscreen display and harness offer the same updated interface and controls. To further enhance your productivity, look to New Holland precision solutions like IntelliBale™ and the factory-equipped moisture sensor to work smarter than ever before.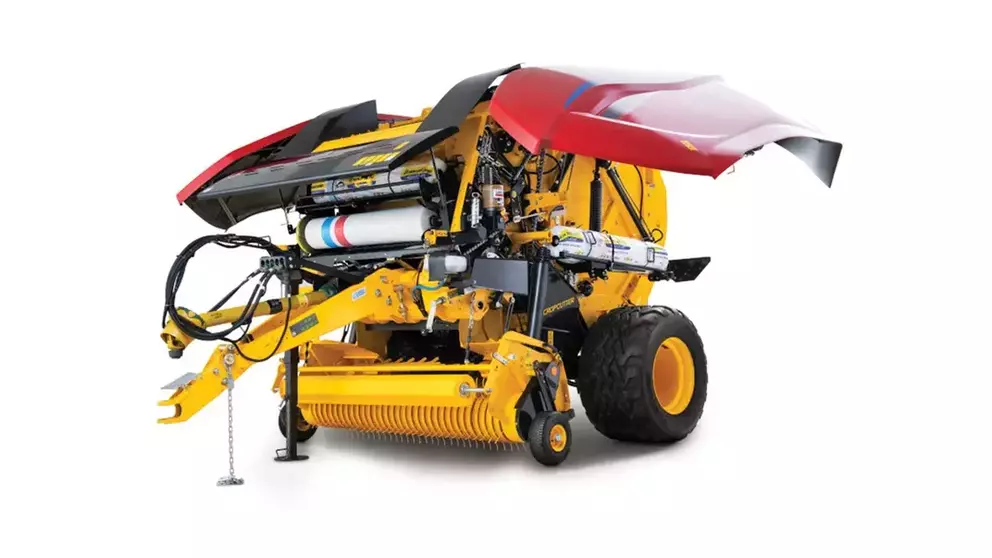 STYLE MEETS FUNCTION
As a nod to our round baler heritage and a bold look to the future, Pro-Belt Series balers sport Natural Flow styling that was first introduced on BigBaler 340 High Density Series large square balers. However, this isn't a case of style over function – the front and sculpted side shields open wide for easy access during servicing, while yellow paint on the frame enhances visibility from an operational, service, and safety perspective.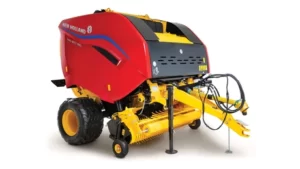 Pro-Belt™ 450 SuperFeed™
| | |
| --- | --- |
| DIAMETER IN. (CM) | 35.5 – 65 (90 – 165) |
| WIDTH IN. (CM) | 47.5 (121) |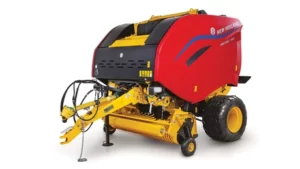 Pro-Belt™ 460 SuperFeed™
| | |
| --- | --- |
| DIAMETER IN. (CM) | 35.5 – 75 (90 – 190.5) |
| WIDTH IN. (CM) | 47.5 (121) |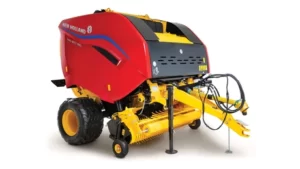 Pro-Belt™ 450 CropCutter®
| | |
| --- | --- |
| DIAMETER IN. (CM) | 35.5 – 65 (90 – 165) |
| WIDTH IN. (CM) | 47.5 (121) |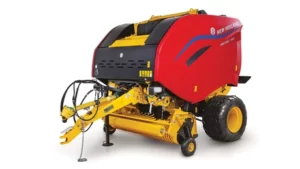 Pro-Belt™ 460 CropCutter®
| | |
| --- | --- |
| DIAMETER IN. (CM) | 35.5 – 75 (90 – 190.5) |
| WIDTH IN. (CM) | 47.5 (121) |
Pro-Belt™ Round Balers – Brochure
Pro-Belt™ Round Balers (French) – Brochure
Financing and
leasing available
The equipment you need, the payment plan that works for you.
At Terapro, we have various financing options offering the best rates on the market for your purchase or long-term lease of new or used equipment. In some cases, we'll buy back your used equipment. Talk to your representative for more information!