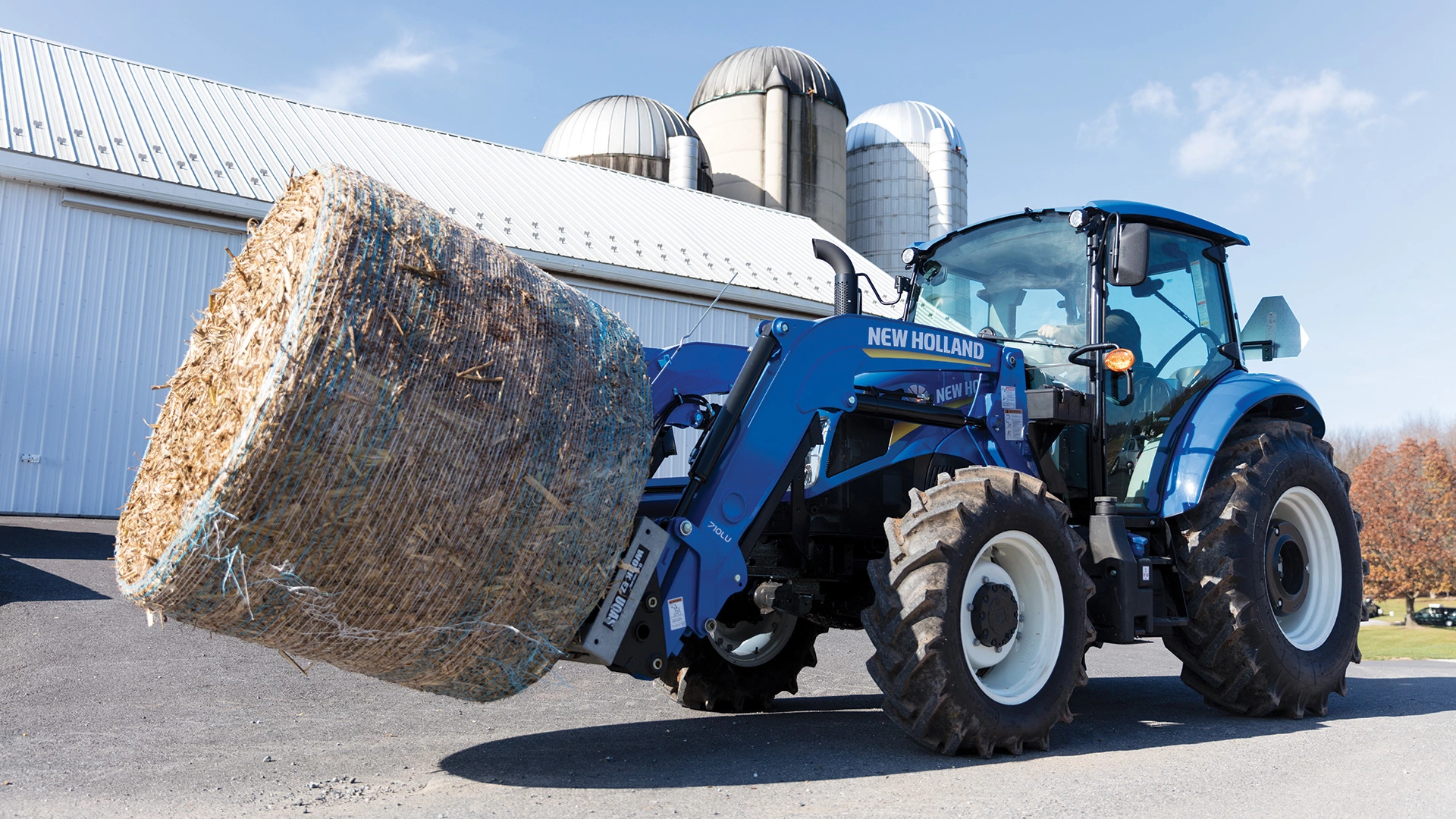 PowerStar™ Series Agricultural Tractor
FIVE MODELS FROM 74 TO 117 ENGINE HORSEPOWER
At the heart of the operator platform and cab is the convenient Command Arc console. Controls are placed along an arc that mimics natural body movements in order to enhance your comfort and reduce fatigue.
TAKE COMMAND
Au cœur de la plate-forme de l'opérateur et de la cabine se trouve la console Command Arc pratique. Les commandes sont placées le long d'un arc qui imite les mouvements naturels du corps afin d'améliorer votre confort et de réduire la fatigue.
IT'S ALL ABOUT THE VIEW
With more comfort and visibility, your operating experience is unmatched in the VisionView™ cab. Features include a curved arc upper windshield for perfect loader visibility and standard rearview mirrors.
LOW COST OF OWNERSHIP
An industry-leading service interval of 600 hours helps reduce your operating costs over the lifetime of the tractor. Light CEGR is designed to reduce fuel consumption compared to other systems for additional savings.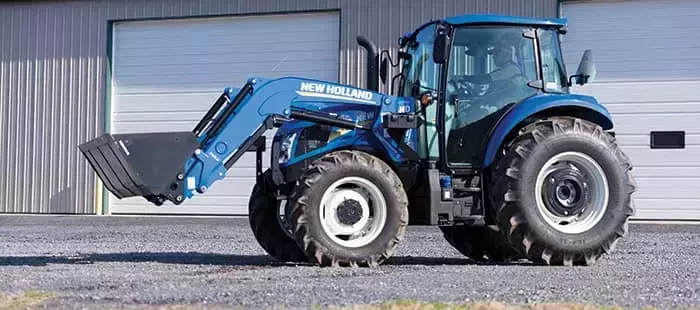 FARMER DESIGNED
As a farmer, you want to spend more time working and less time maintaining your tractor, so PowerStar™ series tractors have been designed to be ready whenever you are. The long, 600-hour service intervals, impressive fuel economy, and simple daily checks thanks to the one-piece flip-up hood make maintaining your PowerStar™ simple.
STATE-OF-THE-ART COMFORT
The PowerStar™ family was designed around you, the operator, providing the comfort you need to operate all day long in all conditions. Choose the open platform ROPS platform or the ultra-comfort Vision View™ cab with options like a full-size instructor seat and high-visibility roof panel. These operating platforms were designed in the virtual world for the realities of the real world, ensuring that operators of all shapes and sizes enjoy absolute comfort.
ENHANCED LEVEL OF EFFICIENCY AND PERFORMANCE
Common-rail fuel-injection engines with four valves per cylinder deliver more power and torque to easily handle all your daily chores, while reducing your fuel bills and emissions. Every model meets stringent Tier 4 Final emissions requirements without requiring any form of regeneration, ensuring you experience non-stop power throughout your work day.
MULTIPLE MODELS FOR MULTIPLE TASKS
With a choice of models up to 117 engine horsepower with 2WD or 4WD, you are sure to have the power required to easily tackle the task at hand, from haying applications like raking, tedding, mowing or baling in the field, to rotary cutting the back acreage or stacking bales or handling other material with the front end loader.
Financing and
leasing available
The equipment you need, the payment plan that works for you.
At Terapro, we have various financing options offering the best rates on the market for your purchase or long-term lease of new or used equipment. In some cases, we'll buy back your used equipment. Talk to your representative for more information!