High Density Big Haying Square Baler
HIGH-DENSITY PERFORMANCE
BigBaler 340 High Density balers can deliver up to 22% higher-density bales than other conventional large square balers, and up to 15% more when compared to BigBaler 340 PLUS models.
HYDRAULIC AXLE SUSPENSION
Provides excellent ground following ability and superior accessibility underneath the baler.
SMOOTH BALER ENGAGEMENT
Exclusive SmartShift™ gearbox features two-speed start-up technology for smooth baler engagement while protecting the tractor's driveline.
STRONGER KNOTS
Patented Loop Master™ knotter system increases overall bale tensile strength up to 26% for lower operating costs while eliminating twine offcuts.
IMPROVED PICKUP PRODUCTIVITY AND DURABILITY
The BigBaler 340 High Density ensures exceptional productivity with its efficient, five-bar MaxiSweep™ pickup. This pickup efficiently collects large, wide windrows for uniform, high-capacity feeding. A short, narrow tongue profile provides outstanding baler maneuverability at headlands and improves visibility of the pickup.
SMOOTH BALER ENGAGEMENT
The award-winning SmartShift™ gearbox features two-speed startup technology to deliver even smoother baler engagement which means your tractor's driveline is always protected. How does it work? Once the PTO reaches 850 rpm, the easy-start feature engages the baler and automatically shifts from 1st to 2nd gear, accelerating the flywheel to a maximum speed of 1440 rpm at full PTO speed.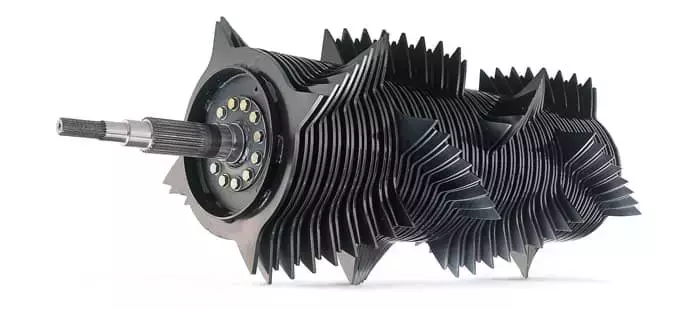 CROPCUTTER® FEEDING SYSTEM
Cutting crop as it's fed into the baler delivers shorter particle lengths, which results in tighter material packing and greater bale density. Cutting bedding material, like long straw, with up to 29 spring-protected knives can help improve material absorbency. Added density can also mean more weight per bale and more tons per truck, providing even greater savings.
PACKER FEEDING SYSTEM
The high-capacity packer model features 3, 3-tine packer forks made of Hardox®-brand steel that deliver performance, durability, and wear resistance. To match the baler's high throughput, the packer driveline is upgraded to handle up to 25% more power than the BigBaler PLUS models.
MORE DURABILITY, SEASON AFTER SEASON
The BigBaler 340's strong, robust frame manages higher-density loads delivered by the plunger for long-term durability. Wide-opening side and front shields, along with a yellow mainframe, provide exceptional serviceability and visibility. Twine boxes swing out of the way hydraulically to make cleaning even easier.
STRONGER KNOTS, LESS BREAKAGE
The Loop Master™ knotter system builds upon New Holland's renowned double-knotting system. The second knot is now a loopstyle knot that is 37% stronger compared to a standard knot. The result? Up to a 26% increase in overall twine tensile strength for reduced breakages and no twine offcuts, meaning cleaner fields and less contaminated feed. The huge 36-twine spool capacity reduces the number of times required to stop and refill the twine boxes.
EASY TWINE LOADING
For easier twine loading, the hydraulic axles can be lowered to bring the twine boxes closer to the ground. This system also facilitates excellent maintenance access as there are no leaf springs obstructing the area.
WORK SMARTER
The IntelliView™ display combined with New Holland Precision Land Management (PLM™) allows you to track and save data such as individual bale weight and moisture, yield monitoring and GPS drop points. For the ultimate in productivity, unlock IntelliCruise™ and pair the BigBaler with an ISOBUS Class III New Holland T7 HD  AutoCommand™ CVT tractor. The IntelliCruise™ feed rate control system can be used in either Charge Control Mode for maximum capacity or Slice Control Mode to obtain the desired number of slices per bale producing consistent bale lengths and reducing operator fatigue.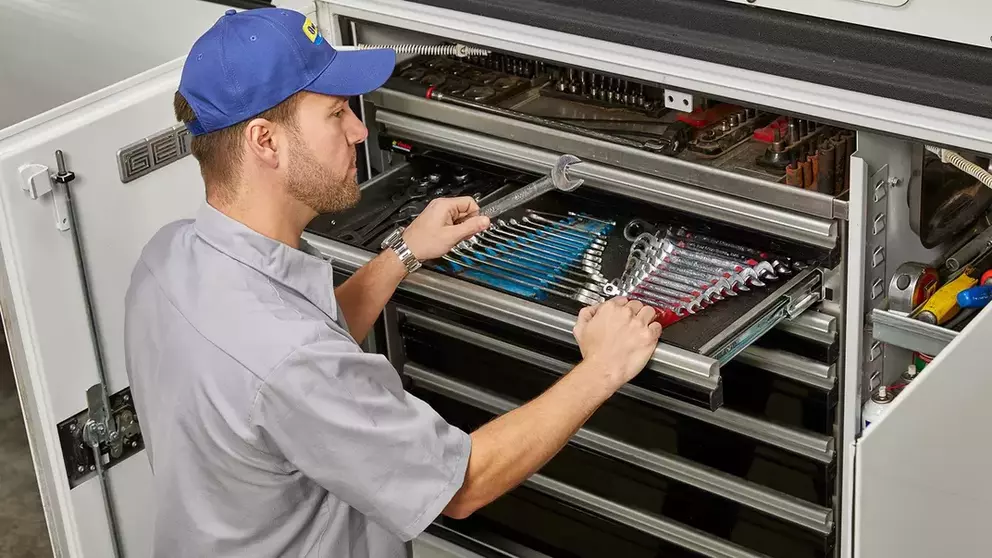 TOP SERVICE
BigBaler High Density Series Balers are supported by the New Holland Top Service program. Dedicated logistics and resourcing teams work hand-in-hand with your New Holland dealer to get you expedited parts and service solutions. See your New Holland dealer for more details. Some exclusions or limitations may apply.
BigBaler 340 High Density
| | |
| --- | --- |
| WIDTH IN. (CM) | 47 (120) |
| HEIGHT IN. (CM) | 35 (90) |
BigBaler 340 High Density CropCutter® Rotor Cutter
| | |
| --- | --- |
| WIDTH IN. (CM) | 47 (120) |
| HEIGHT IN. (CM) | 35 (90) |
Financing and
leasing available
The equipment you need, the payment plan that works for you.
At Terapro, we have various financing options offering the best rates on the market for your purchase or long-term lease of new or used equipment. In some cases, we'll buy back your used equipment. Talk to your representative for more information!
Aucun résultat trouvé