BigBaler PLUS Big Square Haying Baler
EVEN HIGHER BALE DENSITY
Bale chamber is extended by 31.5 inches or 31% for up to 10% higher bale density.
EASIER CLEANING
A larger platform allows for easier cleaning of the sides of the baler.
SOFTER BALE DROP
The longer bale chamber also means bales exit the bale chute closer to the ground for gentler bale drop and less concern about twine breakage.
THE RIGHT MODEL FOR YOU
With the choice of three bale sizes with available crop processing and tire/axle combinations for any terrain, you'll find a model that's ideal for your needs.
HIGHER SPEEDS AND HIGHER BALE QUALITY
It's a competitive market and New Holland BigBalers are designed to make superior, square, dense bales every time with no excuses. The industry-leading pre-compression chamber ensures perfect flake formation, and the three-way density system builds solid bales. SmartFill™ bale flake formation indicators provide real-time feedback to ensure consistent performance in any windrow or field condition.
BIOMASS OPTION
Biomass pre-charge chamber bands are available as a factory-installed option to improve crop flow in stalky, thick-stemmed biomass crops like cornstalks, sunflowers and miscanthus.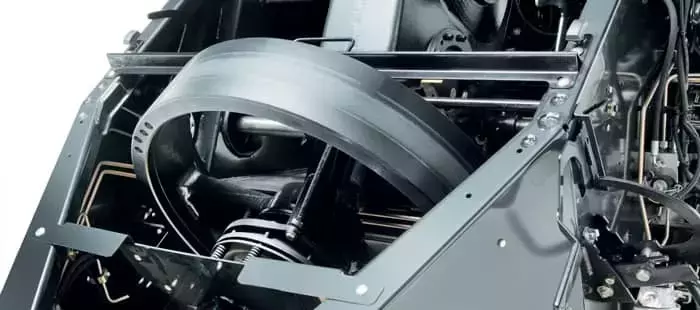 RUGGEDNESS TO MATCH CAPACITY
BigBalers are built to handle capacity. The reinforced plunger design is more durable for up to 50% longer plunger life. The newly redesigned flywheel reduces driveline stress when baling uneven swaths. The heavier PTO driveline is durable enough to handle up to 40% more peak torque than previous models. The strong triple reduction main drive gearbox and rugged frame add to overall BigBaler durability.
ULTIMATE MANEUVERABILITY
The slim BigBaler hitch design saves you time and fuel on every headland turn. The sculpted body and pivoting PTO make tight turns a reality. The addition of optional AutoSteer™ tandem axles can enhance the turning of the baler, limiting crown damage and soil disturbance.
BETTER VISIBILITY FOR BETTER PRODUCTIVITY
More LED illumination provides greater visibility in all conditions for increased operator efficiency. New LED work and service lights provide clear illumination in key areas — at the twine boxes, needles, knotters, right-hand and left-hand stuffer, pickup and rear safety rail.
AXLE CHOICES
Choose the axle to match your terrain – the single axle, standard steerable AutoSteer™ tandem axle or large-wheel steerable AutoSteer™ tandem axle with 22.5-inch flotation tires for low soil pressures and higher field speed.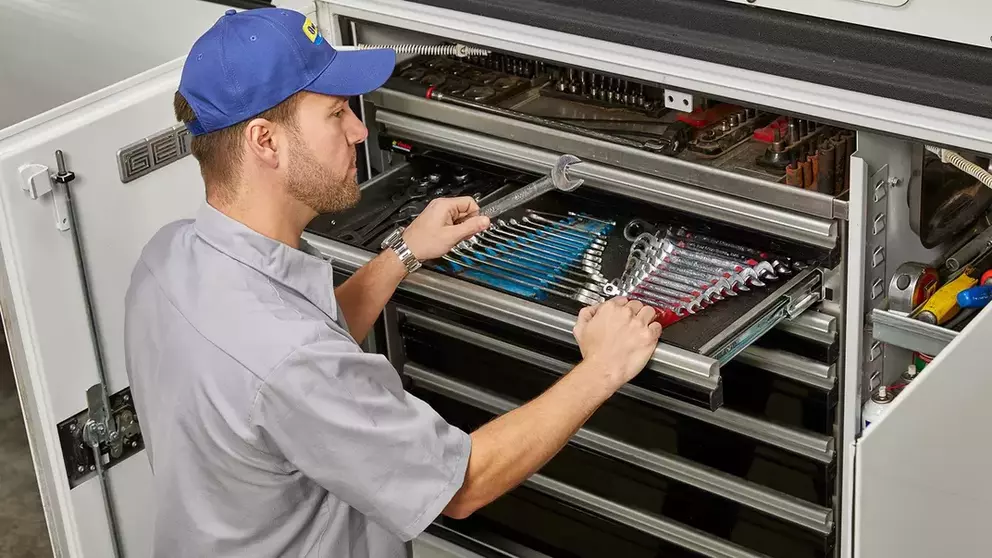 TOP SERVICE
BigBaler PLUS Large Square Balers are supported by the New Holland Top Service program. Dedicated logistics and resourcing teams work hand-in-hand with your New Holland dealer to get you expedited parts and service solutions. See your New Holland dealer for more details. Some exclusions or limitations may apply.
BigBaler 330 PLUS
| | |
| --- | --- |
| BALE WIDTH | 35.4 IN. |
| BALE HEIGHT | 31.5 IN. |
BigBaler 330 PLUS CropCutter® Packer Cutter
| | |
| --- | --- |
| BALE WIDTH | 35.4 IN. |
| BALE HEIGHT | 31.5 IN. |
BigBaler 330 PLUS CropCutter® Rotor Cutter
| | |
| --- | --- |
| BALE WIDTH | 35.4 IN. |
| BALE HEIGHT | 31.5 IN. |
BigBaler 340 PLUS
| | |
| --- | --- |
| BALE WIDTH | 47.2 IN. |
| BALE HEIGHT | 35.4 IN. |
BigBaler 340 PLUS CropCutter® Rotor Cutter
| | |
| --- | --- |
| BALE WIDTH | 47.2 IN. |
| BALE HEIGHT | 35.4 IN. |
Financing and
leasing available
The equipment you need, the payment plan that works for you.
At Terapro, we have various financing options offering the best rates on the market for your purchase or long-term lease of new or used equipment. In some cases, we'll buy back your used equipment. Talk to your representative for more information!